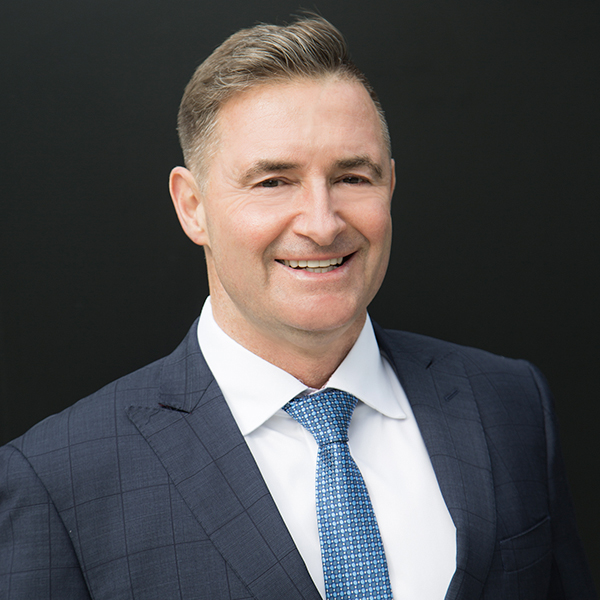 Barry Robinson is President and Managing Director of International Operations for Wyndham Vacation Clubs, the vacation ownership arm of Wyndham Destinations. He oversees operations of Wyndham Destination's timeshare business outside North America and leads the international growth strategy for six vacation clubs. These clubs include resorts across North America, the Caribbean, South America and Asia Pacific, serving nearly 900,000 vacation owners.
Barry was appointed to lead Wyndham Vacation Clubs' international growth strategy in June 2018 after Wyndham Worldwide spun off its hotel business and Wyndham Destinations was established. Wyndham Destinations Asia Pacific (WDAP) now serves as Wyndham Hotels & Resorts' mixed-use manager, preferred hotel management partner and non-exclusive hotel management agent in the region.
Specifically, Barry oversees all hotel and mixed-use operations in Australia, New Zealand, the South Pacific, Indonesia and Thailand, amounting to an asset portfolio in excess of AU$1 billion with 70 hotel and vacation resorts either open or under development.
Over the past 10 years, Barry has championed the mixed-use model – first for Wyndham Worldwide and now for Wyndham Vacation Clubs. This approach has enabled Wyndham's timeshare clubs to secure prime locations, while benefitting hotel owners through cost sharing and multiple revenue streams. Guests benefit because properties are managed by Wyndham, so quality control is maintained.
In 2019, Barry expanded Wyndham Vacation Clubs' footprint in the strategically important Japanese market with the acquisition of Resort Frontier Co. Ltd. Under the agreement, Wyndham Vacation Clubs Asia Pacific took on the administration of the Sundance Resort Club and the servicing of its 11,000 members, as well as the management of 16 Sundance resorts across Japan. Wyndham also purchased the balance of unsold Sundance club inventory. More than 71,000 vacation owners will benefit from this acquisition.
Barry further boosted Wyndham Vacation Clubs' international portfolio with the acquisition of a resort in France, Club Wyndham Normandy, as well as rooms in two other European resorts: Club Wyndham Bavaria in Germany and Club Wyndham Tuscany in Italy, making the company's Asia Pacific timeshare offering a truly global product. Barry is passionate about the timeshare industry and in 2019 he helped establish the Asia Pacific Resort Development Organisation, of which he is a board member. He is also a director and former president of the Australian Timeshare and Holiday Ownership Council.
Leveraging off the global refresh of the Club Wyndham brand earlier this year, Barry spearheaded the decision to change the name of the WorldMark South Pacific Club to Club Wyndham South Pacific. Now both clubs in the region carry the same brand and benefit from the strong brand equity in the Wyndham name in the Asia Pacific region. Complementing this, Barry established Club Wyndham's first preview centre in Bali, Indonesia, located adjacent to Club Wyndham Dreamland Resort Bali, offering memberships in both Club Wyndham Asia and Club Wyndham South Pacific.
To help launch the brand in Australia, Barry decided to herald the arrival of Club Wyndham in Australia's busiest capital city by commissioning a striking mural on the façade of Club Wyndham Sydney, rather than conducting standard scheduled exterior paintworks. The building has since become a city landmark and the brand has been splashed across the press.
Barry has focused on strategic opportunities within Wyndham's existing portfolio with two Australian resorts undergoing significant expansions. Fifty-three villas are under construction at Club Wyndham Flynns Beach at Port Macquarie, while Wyndham Vacation Clubs acquired 83 more villas at Ramada Resort by Wyndham Phillip Island in Victoria this year.
Barry has driven extraordinary growth and has shaped a united culture across nine countries through his emphasis on strong communication, interaction via internal social media platform Yammer and a robust inclusion program. To support Wyndham Vacation Clubs' rapid growth in Asia Pacific, Barry has set up strategic corporate offices, sales sites and member servicing centres in Singapore; Clark, Philippines; Tokyo, Japan; Shanghai, China; Bali, Indonesia and Phuket, Thailand. The Asia Pacific team has grown to more than 5,000 people.
As part of a refreshed customer-centric approach, Barry has established a strong service philosophy in the region. Called CARE – communicate, appreciate, respect, educate – it has become part of the company's DNA, and the results are proving it works. In 2019, across 32 club properties in the South Pacific, resorts achieved a quality assurance rating of 91% through internal audit and a 57% reduction in resort complaints. In fact, for every 1% increase in overall resort satisfaction in 2019, there was a 26% reduction in escalated resort complaints and 33% cost savings month on month.
In his visionary style, Barry led WDAP to be the first timeshare company awarded the coveted Australasian hotel industry accolade for Best Environmental Program at the 2019 HM Awards. The company's bold environmental efforts include banning single-use straws and balloons across its resorts and switching to plant-based compostable packaging, among other initiatives.