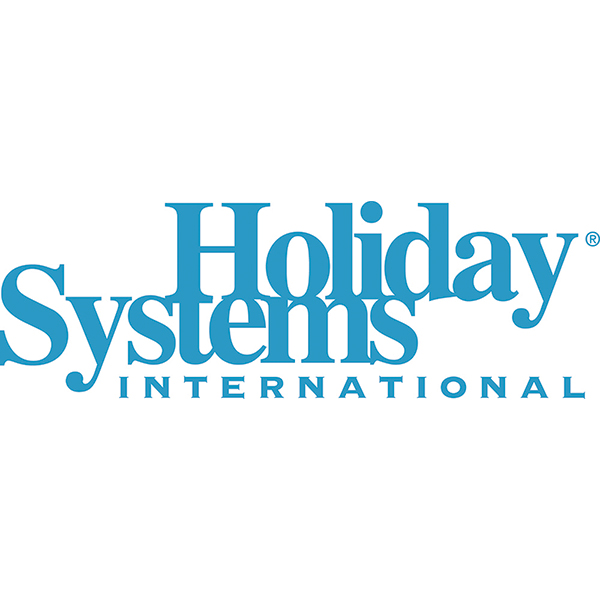 GNEX Best Technology – Advantage Credits® Best Technology: This Company will demonstrate the best implementation of technology in our industry, from resort and sales software to in-room technology, from intuitive websites to mobile apps.
If your company, product or facilities are state of the art, then this is the award for you. HSI's Advantage Credits® is a significant technology development. This document will first explain what Advantage Credits are, and will then articulate the underlying technology that supports this technological accomplishment.
Advantage Credits is the ultimate high-tech loyalty program that solves multiple industry challenges, has a proven record of producing measurable results for our partners, and delivers the best possible customer experience, consistently and reliably. The technology behind Advantage Credits delivers the flexibility needed to tailor the program to each partner's needs, on a transaction-by-transaction basis and even a customer-by-customer basis.
Customers earn these same-as-cash loyalty credits from membership benefit use, and then redeem them for spending with our partners (i.e. to pay membership fees, to pay maintenance fees/club fees, to pay financing payments, to upgrade their Vacation Ownership plan, etc.), for other membership benefit use (i.e. travel, etc.), for whatever else they would otherwise spend cash, and even for actual Cash.
All Advantage Credits are funded by HSI in US Dollars, so partners are not required to fund the loyalty credits by shaving margins. For members that have Vacation Ownership time, these members can also earn Advantage Credits by converting their vacation time periods to Advantage Credits, which allows these members to spend their Vacation Ownership intervals like CASH and even receive actual CASH! And unlike copies, the US Dollar value of the allocated credits is based on the maintenance fee/club fee, so members are not left wondering why their vacation time period was devalued. This makes Advantage Credits the industry's most valuable maintenance fee/club fee relief program.
Advantage Credits provide today's Vacation Ownership member with the most modern and convenient way to utilize, and monetize, their vacation time periods in ways that enhance the value of their investment. Simultaneously, Advantage Credits increase maintenance fee/club fee receivable performance, enhance customer engagement, enhance customer retention for our partners, increase customer spending with our partner's brand, reduce resale listings, and reduce customer's use of companies that promote "exiting" their Vacation Ownership membership.
This is a win-win-win for our partners, their customers, and the industry as a whole! Because Advantage Credits are literally "same-as-cash" loyalty rewards, this makes them the World's most valuable loyalty system, and the only system of its kind. Funded by HSI in US DOLLARS, Advantage Credits are easy to earn, easy to measure, and easy to redeem, and can even be redeemed for CASH! Each Advantage Credit is earned at $1 US Dollar per credit and they redeem at $1 US Dollar SAME-AS-CASH. No other program does this. Factors that distinguish Advantage Credits as the Best Technology:
• Reliable and Proprietary Programming Code: As a software development company, HSI develops, hosts, and maintains 100% of its technologies. The programming code that drives the white-labeled Advantage Credits is complex, proven, proprietary, reliable, and sustainable.
• White-Labeled and Fully Configurable: The system is fully configurable to deliver our partner's desired customer pricing, loyalty credit allocation, customized redemption options, and revenue sharing strategy.
• Reliable Delivery of Variables: The technology ensures enforcement of our partner's desired customizations for both online and phone reservations, through sophisticated authentication and entitlement processes, permitting unlimited entitlement configurations.
• Complexity Simplified: A great technology is one that is difficult to accomplish, yet is accomplished reliably, and one that is delivered simplified to the end user. The underlying technology that supports Advantage Credits is highly complex, yet in addition to the ability to reliably create the Advantage Credit earning and redemption variables, the variables are then communicated to the customer on a transaction-by-transaction basis in a user-friendly way. The Advantage Credits complex coding is integrated within sophisticated white-labeled user interfaces, incorporating the customized variables dictated by our partner's strategy, including enforcement of their desired transaction cost/savings to each target customer, enforcement of their desired revenue-sharing from select transactions, enforcement of their desired Advantage Credit allocation per desired Advantage Credit earning event, enforcement of their desired custom redemption options, and much more. In many cases, a single transaction can include over 100 mathematical steps (not including other programming code) just to enforce our partner's desired customer pricing strategy and/or Advantage Credit allocation quantity, yet the end result is accomplished in milliseconds and presented to the customer in a simple and exciting white-labeled presentation, reinforcing the loyalty aspects and exclusivity of their relationship with our partner.
• Infrastructure: Advantage Credits programming code runs in our state-of-the-art data center built from the ground up for fault-tolerant and uninterrupted operation. Our cutting edge technology includes an expansive High-Availability SAN networked with Fiber Channel and 10 Gigabit Ethernet switches, utilizing tiered storage with solid-state storage drives in tier one for the fastest possible performance, and a campus fiber network that expedites the receipt of data exchanges and publishing. The use of multiple load balancers and multi-path storage links ensures the highest level of responsiveness and availability for web-based applications. Our partners enjoy the speed and strength of our massive infrastructure.
• Integration: The Advantage Credits technology is seamless to the user through behind the scenes integration providing the results flawlessly and in real time, with ease of integration regardless of the partner's technology capabilities (from no-tech to high tech). This interface enables customers to access it on traditional desktops, tablets, iPads, and other mobile devices so every customer can experience the full benefit without limitation.
• Redemption Flexibility: Because Advantage Credits are same-as-cash, participants can redeem them for literally anything they would otherwise pay cash for, including for partner products and services, or even cash. Credits can be easily redeemed online or by phone. The same-as-cash value separates this loyalty system from all others, in which participants are trapped into closed redemption systems with only inflated redemption options.
• Honest and Risk-Free Participation and Participant Control: When converting Vacation Ownerships to Advantage Credits, participants submit one interval at a time, which allows participation without changing a product model. Also, 100% of submissions are REQUEST-FIRST, so participants know exactly how many same-as-cash Advantage Credits (US Dollar value) they will receive BEFORE submitting their Vacation Ownership.
• No Matching Funds or Limits: Because Advantage Credits are same-as-cash, Advantage Credits can be used to pay 100% of a purchase without requiring matching funds. For example, when a member desires to purchase a $10,000 upgrade, HSI simply debits their Advantage Credit account and sends our partner a check for $10,000, from HSI!
• Never Expire: Advantage Credits never expire until redeemed, providing real value, without breakage. And for participants that convert their vacation time periods, this allows the member to convert a perishable interval (use-it-or-lose-it) into non-perishable currency (Advantage Credits), a more user-friendly alternative to "exchange banking".
• Transparent and Honest: As previously mentioned, each Advantage Credit equals $1 US Dollar, so there's no need to reference a complicated chart to determine the credit value. Each member can view their full history of Advantage Credits earning, and redemption, down to a transactional level, through their "My Account" access online 24/7. When earning Advantage Credits, the member knows, in real time, their allocation of Advantage Credits before completing a transaction. When redeeming Advantage Credits, the member is in full control of how they redeem, and the quantity they redeem, without quantity limitations or matching funds requirements.
• Member Management and Administration: Partners can monitor participant activity and communicate with members 24/7 through a robust administration site that provides valuable insight down to a transaction level. These tools allow our partners to measure and drive results to advance their loyalty programs to new levels of success.
• Partner Loyalty: The Advantage Credits loyalty systems are integrated through our various white labeled technology solutions, providing a "plug and play" integration for partners to create and drive loyalty to their brands, not ours. Combined with the custom redemption options for partner products, this generates sustainable customer engagement for our partners, and further strengthens their strategic relationships with their customers. Add to this the same-as-cash value proposition, and Advantage Credits are clearly the most valuable loyalty program in the world today, measurably different from the inflate-then-discount and/or funny-money loyalty approach.
• Positive Disruption: Advantage Credits are an innovation that has positively disrupted the industry. Our partners clearly understand how Advantage Credits directly support their needs, providing an exceptional loyalty program that their sales and service teams are proud to represent. Advantage Credits is much more than a simple concept; Advantage Credits is a proven innovation, benefiting individual Vacation Ownership members, developers, HOAs and maintenance fee/club fee receivables alike! Advantage Credits® is proven, measurable, and necessary, making it the making it the essence of innovative technology! Advantage Credits is a perfect choice for the GNEX Best Technology award!