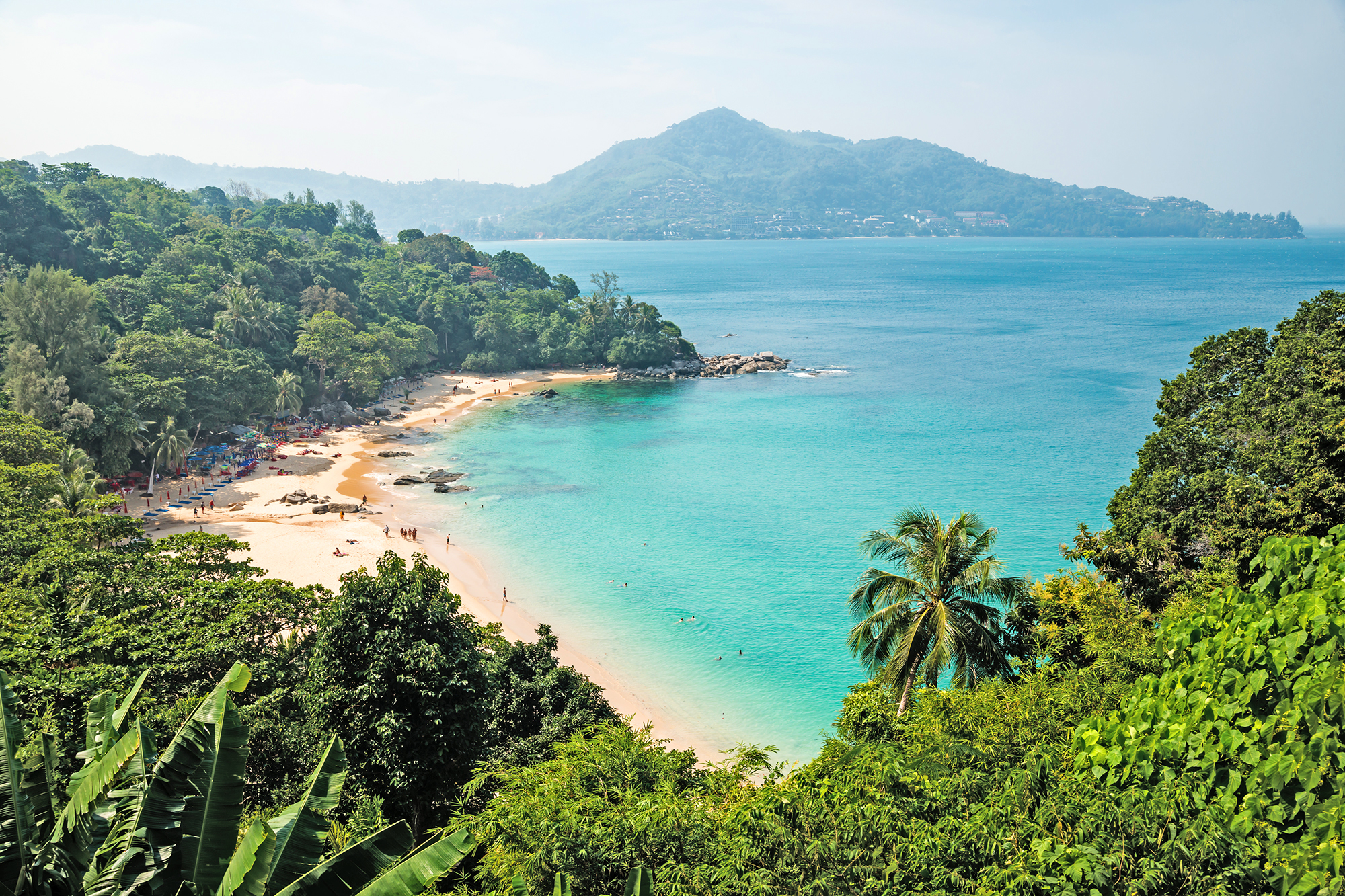 Absolute Twin Sands Resort & Spa has become an icon of contemporary design on the west coast of Phuket, and the first of a series of prestigious resorts to stake their position on a beautiful peninsula paradise, just south of Patong, which now include, the 6-star Rosewood Phuket and the Marriott Phuket Resort & Spa.
Since opening in 2013 with just 45 suites, this sell-out mixed-use resort grew to a further 52 suites in 2015, and in late 2018 the Absolute World Group delivered a final 86 suites to meet the demand of Guests, Owners and Members who have grown to love this previously undeveloped and increasingly popular Phuket peninsula.
The Absolute World Group are well known for their longstanding and successful Vacation Club, yet having had the vision to create a boutique collection of forward-thinking resorts to meet their clients needs, are now a recognized and celebrated as an award-winning developer in their own right, leading the way in Boutique resort development for the vacation ownership industry in the region and delivering growth year-on-year to support the economic development of Thailand.
With a well-established resort structure, including one of the islands top fine dining restaurants and an up and coming Wellness Spa, the Absolute World Group had a firm foundation on which to deliver the final phase of Absolute Twin Sands Resort & Spa in late 2018, offering everything owners, members and their guests desire for an outstanding, enjoyable and memorable stay on the island.
The studio, one and two-bedroom suites combine contemporary design, innovative architecture, selected furnishings and conscious sustainability, to create a comfortably chic holiday retreat. Additionally, every apartment has a fully-equipped kitchen, double shower, private balcony or swim-off terrace, from which to admire the spectacular sea views.
Living, dining and kitchen areas are open plan, making dining and entertaining experiences seamless and to ensure unobstructed views. The whole design is airy and light, with the expansive views integral to the layout.
The resort's impressive facade uses an innovative treatment to create an interesting play of light, which is enhanced by landscaped gardens that are integrated and connected by extensive waterways carved out of Balinese volcanic stone. Swimming pools and cascading waterfalls are designed to blend neatly with the tropical surroundings and waterway lagoons provide a magnificent viewpoint.
The resorts much-praised fine dining restaurant, Blue Mango Bar & Grill has become a major player in Phuket's world-class dining scene, with a menu created from the array of high quality fresh local produce and the finest imported ingredients available. Guests are also encouraged to immerse themselves in the wonders of Thai cuisine with market experiences lead by the Blue Mango team and in-suite private cooking lessons to leave a lasting memory.
The opening of the final phase has presented an all-new dining experience at Absolute Twin Sands Resort & Spa. The Kitchen Table is a relaxed poolside deli-style bistro based around the concept of sharing, serving up large plates of healthy salads, hearty burgers, a variety of simple grilled delights, exceptional stone-baked pizzas and delicious rotisserie meats. The Kitchen Table is fast becoming another hit and is the perfect pit stop for guests looking for a wholesome bite in between sunbathing.
Another new addition and one of the most enjoyable family attractions is the resort's waterslide, providing an adventurous entryway into the bright blue waters of the waterway pools. Phuket's tropical climate lends the perfect backdrop to a lazy day meandering around these waterways by float – guests simply need to add book and cocktail!
Their smallest guests have all they need in the way of their children's playground and, and to the delight of many a parent, this now provides a means for them to grab some well deserved time to themselves, perhaps enjoying a yoga class, pampering massage or treatment in the resort's 180º Wellness spa. 180º Wellness answered the call for guests to experience the first step towards a healthier holiday by providing a range of nurturing, fun, educational and effective Wellness programs which integrate perfectly with each guest stay. From nutritional cuisine carefully prepared the resort chefs, relaxing spa services, curated Yoga and Meditation programs offered in a dedicated temperature-controlled yoga studio, inspiring conversations and discussions on the principles of wellbeing, and eco-tourism excursions, guests are gently encouraged to consider their whole body health while holidaying. They will even remove the minibar and replace with healthy alternatives and provide daily morning motivational mantras directly to each participating guest suite.
Conscious development is a key value of the Absolute World Group wherever possible. Absolute Twin Sands Resort & Spa uses the latest internet-based energy consumption technology to ensure each suite environment is monitored and analysed for optimum efficiency. The third and final phase also saw an end to the use of non-recyclable plastics at the resort in their constant move towards their corporate social responsibility commitments, which saw them receive Special Recognition in the Thailand Property Awards in 2017.
\With numerous Best Developer awards and accolades from, of course, the Perspective Magazine Awards to the Thailand Property Awards and the Bloomberg Awards, the Absolute World Group have been recognised for their development excellence and the completion of Absolute Twin Sands Resort & Spa is another benchmark success, and the Guest reviews speak for themselves: Facebook: https://www.facebook.com/pg/absoluteresortsandhotels Google: https://g.page/absolute-resorts-phuket TripAdvisor: https://tinyurl.com/vqydnow
More Images at https://assets.adobe.com/public/53ea39f1-d9f0-4a88-4b8c-4d736cd10732